Who is Sedulous?
Sedulous is a customer insight driven consultancy that has worked for a wide variety of international blue-chip organisations on how to improve their service and deliver better experiences to their customers.
Specialising in service design thinking, customer experience initiatives, user experience projects, and market research, the company has grown rapidly by developing a reputation for creating highly effective initiatives & programmes that make a real impact on the bottom-line.
We have achieved this reputation by providing clients with compelling insights and strong strategic ideas, which we then help them to successfully evaluate and implement through to the prototype stage.
Sedulous has also undertaken numerous large, complex market research projects on behalf of clients helping them to gain business knowledge and actionable intelligence.
The consultancy has experience in working for a wide range of clients across a variety of sectors, such as automotive, telecoms, retail, IT, financial services, healthcare, public sector, publishing, and luxury goods markets.
Amy Scott
Amy has worked as a service design, customer experience and user experience consultant to leading UK (ITV, SpecSavers, Nationwide, Thomas Cook, Nuffield Health, Mid-Counties Cooperative), Australian (Optus & The Chartered Institute of Accountants) and Japanese (Toyota) organisations on how to improve the experiences they are delivering to their customers.
All of these projects involved identifying what customers wanted, how that was being delivering against these expectations, where the customer pain points were and what caused them. Equipped with these insights Amy helped these organisations design an improved service offering, resulting in a better customer experience.
While in Sydney, Amy had the privilege to be the lead service designer on the largest Australian CX project ever for the telecoms operator Optus. She created seven personas, led an extensive ethnographic research programme that resulted in 2,500 individual research points that helped build a deep insight into what customers really wanted to achieve and an understanding into what was important to them. The common themes and insights that emerged from the research were used to inform 25 customer journey maps. Focus groups were then run to test and refine the journeys. Finally she helped Optus prioritise which of these journeys would have the biggest impact on both the customer and the business.

John Scott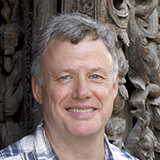 John has worked on a variety of client-based projects in the UK, Australia, EMEA, USA and India to help organisations get a better view of their customers so they can engage with them more effectively and profitability. He has accomplished this by improving the integration of their customer information from diverse sources providing them a clearer idea of who their customers actually are, what their needs and expectations are. Enabling them to deliver a better overall customer experience.

He has also supported organisations with business analysis and information architecture expertise enabling them to translate their complex business problems into working digital and mobile solutions. John has also prototyped and tested solutions with internal and external customers of the systems to ensure they meet user needs and are delivering an improved user experience.

John is a Certified Scrum Master and has provided project management support using both Agile and Waterfall methodologies in multi-disciplinary environments, to deliver 360º single customer view solutions from organisations with multiple legacy business systems and complicated data feeds.