What do they say?
It's all well and good for me to tell you what a terrific job we do, but don't just take my word for it here is what people have to say about my work.
To see complete list of recommendations from everyone I have worked with, please visit my LinkedIn profile - http://www.linkedin.com/pub/amy-scott/0/786/826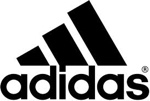 Amy is a well-respected authority on customer experience and customer service. I have found particularly valuable her combination of strategy and execution with a very pragmatic approach to implementation, which achieves quick results. She gets it and delivers it!

Richard Stollery, Global CRM Director
---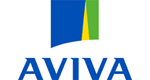 I would like to recommend Amy for her knowledge and wealth of experience in the field of customer service.

Amy is widely acknowledged and recognised as an inspirational customer service champion, focussed on gaining a commercial advantage in the marketplace through best in class service delivery; I would highly commend her to any project or business seeking a true customer service advocate.

Susan Sheppard, Regional Manager
---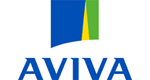 I have worked with Amy for a number of years, and she has a real passion for customer service and has always been approachable and willing to help us. She has an excellent network of contacts in the industry and she would add value to any organisation that employed her.

Rob Wilson, Global Head of Systems Thinking
---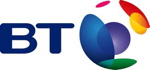 Amy is a force of nature, with tremendous drive and enthusiasm as well as a passion for both customers and customer experience. She is a great networker and connector and her powers of persuasion are also unmatched.

Nicola Millard, Customer Experience Futurologist
---

CONDUCTOR Amy is a real shining star - she excels at orchestrating Customer Experience with intelligence, insight and innovation always engaging teams and their leaders.

She is a gentle tiger with a highly persuasive manner, which is combined with a canny knack for crystallising key messages enabling her to operate across all types, shapes and sizes of customer service and sales operations. A results orientated industry professional who is great to work with.

Natalie Calvert, General Manager & Founder
---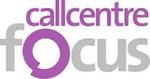 Amy must be one of the most knowledgeable people in the customer service industry. Her experience working with numerous customer service clients, not least the Top 50 Companies for Customer Service programme, has given her unparalleled insight into this complex and ever-changing business environment.

She makes it her business to keep abreast of the latest industry trends and can always be relied upon for an interesting statistic or case study. Add to this her incredible work ethic, amazing attention to detail, and excellent project management - Amy is an instant asset to any team she works with.

Claudia Thorpe, Editorial Director
---

Amy is a true professional who has never failed to amaze me with the breadth and depth of her knowledge and experience.

I first met Amy during the development of the Top 50 Programme and was soon to realise that when it comes to customer service and customer experience there is no better person to have working with you than Amy. A true force to have if you want to steer your customer services in the right direction.

Mark Andrews, Head of Contact Centre Services
---
I had the pleasure of working with Amy on the Top 50 for Call Centres for Customer Service program and the Call Centre Expo in 2011.

Amy has been one of the driving forces in the UK Customer Services arena over the past few years and I got to know her as a true Customer Service champion. She has helped countless companies to improve their Customer Services operations and I can wholeheartedly recommend Amy to any company that has the desire and passion to take their Customer Services operation to the next level.

Mathis Wagner, Head of Customer Service
---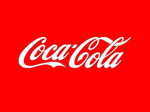 I worked with Amy for 2 years as part of the Top 50 programme; Amy provided some fantastic insight into customer services and how by changing our thinking and approach we could improve.

Amy would always make herself available for a catch up or a conference call to share her thoughts and both myself and my peers appreciated her enthusiasm and thought process when giving us ideas to continuously improve. I would strongly recommend Amy into any senior customer service/strategy role.

Robert Flowers, Commercial Development Manager
---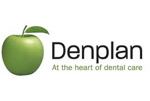 I worked closely with Amy during her time at UBM and it was a pleasure. Personable, knowledgeable, articulate and driven, she was a massive help to our Company achieving success at various customer service excellence awards.

In summary, a lovely person who really knows her stuff. I wouldn't hesitate to recommend Amy to any prospective employer as, in my experience, they'd be fortunate to have her.

Neil Warren, Head of Customer Services
---

Amy is someone that I (and many of my industry colleagues) have turned to when trying to add something a little bit special to the customer experience.

Her knowledge about the whole area is so extensive that I asked her to speak and share her thoughts at Direct Wines first global customer service conference in Rioja.

Amy is brilliant at coming up with ideas, she is thoroughly professional and dedicated and on top of that she is terrific fun too!

Victoria Sherston, Global Customer Service Director
---
I worked with Amy on taking Dyson into the Top 50 Companies For Customer Service. Amy's drive, passion and knowledge for all things customer experience was there for all to see.

She has a broad knowledge, and clearly has her finger on the pulse in regard to understanding the emerging trends and opportunities for customer experience, always happy to share concepts for how service enterprises should grow in line with customer expectation. Plus fun to work with too!

James Petherbridge, Head of Business Process & Change Lead
---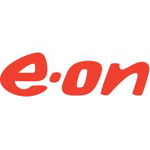 Amy is an inspiring and passionate leader who successfully managed to bring senior leaders together to share best practise and set a new ambition for the contact centre industry within the UK.

David Bird, Director Customer Operations and Residential Energy UK
---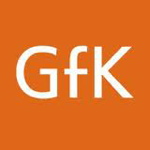 Amy has an ability to combine sound and thoughtful business vision and strategy with fantastic project management skills. She is a creative thinker and her experience across multiple industry sectors is vast.

I worked with Amy for over 4 years on the Top 50 Companies for Customer Service. I found her incredibly passionate, positive, smart and insightful. She will always look beyond the obvious when solving problems and analysing data. Amy is a powerhouse and I thoroughly recommend her.

Carole Arvanitis, Divisional Director
---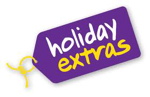 I have had the pleasure of working with Amy Scott since we joined the Top 50 programme in 2008 and during that time I found her knowledge on what makes up a great customer experience and how to deliver an excellent customer service invaluable.

Peter Mooney, Head of Operations
---

I first worked with Amy when I was setting up the Top 50 Call Centres for Customer Service at UBM.

She was essential to its success. Meticulous, thorough, creative, knowledgeable, well connected, business-minded - we called on all these talents and more.

Great with our customers, determined with our own people, very able to work without the need for constant direction and, frankly, fun to work with.

Mark Turner, Director of Index of Customer Experience
---
I worked with Amy for nearly 10 years when I was an Executive Director of The Institute of Customer Service, and after this as an independent.

She helped us organise events, conferences and shows, and I spoke at many of the conferences that she organised both for us and many other leading organisations in the UK.

In particular, her knowledge of customer experience and customer service was most useful in targeting not only the best prospects but also the best professionals in this field to work with. I can unreservedly recommend Amy to any organisation that needs a knowledgeable, very able, hard working and committed professional on their team.

Paul Cooper, Executive Director of The Institute of Customer Service
---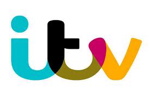 Amy was instrumental in improving the ITV customer experience. After engaging with the Top 50 programme we utilised Amy's experience to create an improvement strategy that has delivered award winning customer service and year on year improvements.

I would not hesitate in employing Amy again as her wealth of knowledge in customer experience, customer service and customer acquisition truly enables her to be labelled an industry guru.

Amy is a very personable individual and both my management team and I found her supportive a pleasure to work with.

Stephen Morris, Controller of Viewer Services, ITV
---

I had the pleasure of working with Amy on many occasions in the UK. On first impression you cannot help but be bowled over by both Amy's knowledge and enthusiasm, which is infectious.

Her attention to detail combined with ensuring the end result is "just right" means that it all goes to plan and you can't help being impressed.

Alan Brown, Group Operations Director
---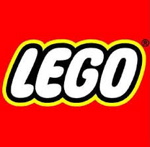 Amy has been at the heart of the contact centre & service industry for years and has both broad and deep knowledge of what good service is and how it should be done. She is extremely well networked within that industry and has been a valuable sparring partner for industry thought-leaders.

Amy has a ferocious work ethic, which is rooted in the belief that only the best will do for her clients. She also ensures that all work that she is connected with meets the extremely high standards that have gained her such a great professional reputation.

Anyone who is lucky enough to work with Amy is guaranteed several things: she will exceed your expectations in terms of both quality and quantity of work, she will add value, get slightly more out of you than you expected to have to give and you will enjoy it.

Sophie Patrikios, Senior Director - Consumer Services, LEGO
---
I have hired Amy and been a client through Top 50 Call Centres. She delivers on time, in budget and has never failed to exceed my expectations despite the bar set high. If she can't deliver to a set of exacting standards, she won't take the work on. I won't hesitate to re-hire her as opportunities present."

Tina Quelch, Head of Business Excellence, Group Retail
---
Amy has significant experience with the Contact Centre and Customer experience industry. Amy has completed several assignments for me at Nationwide and all were delivered on time within budget and exceeded expectations.

Amanda Reynolds, Customer & Employee Experience
---

Amy is an expert in customer experience management. She has great understanding of the strategic frameworks and the drivers of customer behaviour. Amy works hard and takes personal pride in the delivery of her work and the value she creates for her client.

Nick Dieltiens, Partner at Nova Reperta
---

Amy is a true professional, who has an excellent understanding of what drives Customer Experience and quality Customer Service.

Her support was invaluable always making herself available to provide advice when required. Her knowledge and ability to bring this to life with her engaging personality is second to none. She would be a credit to any organisation."

Christopher Rainsforth, Service Insight & Quality Manager
---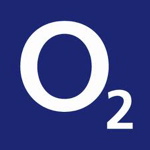 Amy has significant experience in the field of customer service. She is recognised as an industry expert and has led effective change programmes with major organisations to raise awareness of customers' views and improve their experience.

Her passion for her subject makes her a very effective communicator and change agent. I am very happy to recommend Amy for customer-focussed roles.

Cheryl Black, UK Customer Service Director
---

For the last six months I have worked side by side with Amy on a visionary Customer Experience Project here at Optus.

From day one Amy demonstrated a real desire to deliver genuine outcomes for Optus. She got up to speed very quickly with our organisation and showed adaptability of her knowledge across wide range of areas including customer research, customer behaviour and call centre & retail efficiencies. I always found Amy shared her knowledge freely whether in the group scenario or one on one.

Amy knows how to balance collaboration and getting the job done. She's hard-working, communicates clearly and delivers exceptional quality work. Amy also has a knack for knowing when a good laugh is needed, something I know all the team appreciated.

I would happily recommend Amy for any role she went for.

Julia Wright, Omni Channel Customer Experience - Transformation Manager at Optus
---

I have worked with Amy for the last 6 months on a Customer Experience strategy project as part of the same project team. During that time Amy displayed strong ability to quickly get to the insights of what customer's expected in a service provider and she was able to translate this into tangible deliverables.

Amy consistently displayed an ability to focus on the hard tasks, working tirelessly to get the job done and meet tight deadlines. Amy maintains a positive outlook and works with people to ensure a desirable outcome. She is always willing to share her vast experience and knowledge doing so in a way that added to the project in a positive way - I would not hesitate to recommend Amy.

Megan McAdam, Experience Delivery Manager - Business Transformation, Customer Experience & Project Management
---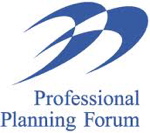 Amy knows great people, is creative herself and is an exceptional project manager - she keeps on top of everything and make sure we do too.

She's been a fantastic asset to us in broadening our thinking about our annual conference by introducing new speakers and topics.

Amy has also been wonderful to work with - never just a narrow business relationship but someone that you can trust. She has a wonderfully organised and committed approach to delivery, but never misses the bigger picture or the unexpected opportunity. In my experience this is a rare combination and makes Amy a great team member.

Paul Smedley, Founder
---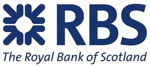 Amy has developed a wealth of knowledge in relation to all aspects of customer experience having worked with senior customer experience executives across a wide range of industries both in the UK and Europe.

She is acutely aware of the key drivers that deliver improvements in customer satisfaction and brand loyalty having managed delivery, over a number of years, of the UK's Top 50 Call Centres for Customer Service research programme whilst participating as a Senior Judge for the European Call Centre Awards and National Customer Service Awards.

Amy is a pleasure to work with and maintains outstanding relationships across her wide network of customer experience professionals by whom she is highly regarded for her customer experience knowledge and the insight she brings to strategic thinking.

Steve Harris, Manager Customer Experience Improvement
---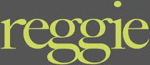 For over ten years I have worked with Amy both in-house and independently and found her to be the classic marketer with a great overview and understanding of a company's requirements.

On many occasions and for varied clients, I have seen Amy confidently show CEO's and management a clear route map to deliver a sound and astute marketing strategy. No areas are overlooked, no budgets overspent, Amy is ultra reliable at giving a business what they need and on many occasions what they didn't realise they need.

She has an in-depth understanding of Customer Experience and Customer Service with a great ability to 'think out of the brand' and see it from the customer's perspective, adapting and applying organisational practice that enhances the customer journey and has a positive effect on the bottom line.

Paul Brooking, Creative Design & Brand Consultant
---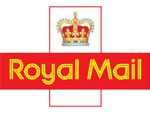 Amy was great to work with her knowledge of customer experience was invaluable. She was also willing to offer help and support. Amy makes a great advisor and asset to any company she consulted with or works for.

Samantha Mason, Sales & Development Manager
---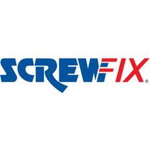 I've know and worked with Amy over a number of years and her passion around how companies can deliver fantastic customer experiences and outstanding levels of customer service is infectious.

She has extensive knowledge on what is best practice and works tirelessly on keeping up with emerging trends. I couldn't recommend her more highly.

Karen Wenborn, Customer Operations
---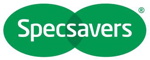 Amy has been a fun, engaging and reliable person to work with during her time with the UBM group and the Top 50 organisation. She worked with us from the inaugural year, where she helped us to really understand the value and purpose of the initiative.

She was then invaluable in helping us to understand the transformation required within our centre in order to really put customer service as a key part of our agenda over the forthcoming years

Lee Bennington, Inbound Operations Manager
---

I was a client of Amy's when she was developing the Top 50 research programme and was impressed from the start with her in-depth grasp of all things "Customer Experience".

Equally impressive was her drive and capacity for delivery on an extremely challenging programme that involved corralling a network of around 100 stakeholders around a research approach that worked for everyone.

Few people have the ability to pull off challenges of that magnitude but Amy not only did, but made it look easy - even enjoyable - at times. I would not hesitate to recommend her.

Adrian Morley, Commercial Manager The Co-Operative Financial Services
---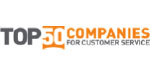 Amy is one of the most respected people in the customer service industry having built up an impressive level of experience working with some of the UK's biggest brands.

Through her work as project director of the Top 50 Amy built excellent relationships with many leading companies and I am quite sure that through her consultancy and support many of these businesses have improved their customer experience processes.

Amy has been at the cutting edge of what good customer service looks like for many years and is one of the first people I would turn to for advice and insight on the subject.

Amy is a real leading light in our industry and is also one of the most fun and passionate people I have ever had the pleasure to work with.

Simon Thorpe, Programme Director – Top 50 Companies for Customer Service, United Business Media
---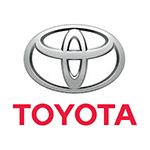 The great research work that Amy completed for us helped frame our future business strategy. We were delighted with the depth and clarity of her research as well as Amy's ability to intelligently connect it to our operations.

I have absolutely no hesitation in recommending Amy

Ahmed Mahmoud, Manager, Business Transformation at Toyota Motor Corporation Australia
---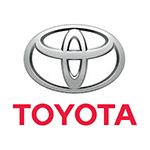 Amy worked with us at Toyota as a customer experience management expert helping us to redesign and present our short/medium term CXM strategy and get buy-in and approval for it from senior stakeholders.

She quickly got up to speed with our business strategies and with a pragmatic approach based on her extensive experience was able to help us to articulate a new strategy, which met with positive feedback from the C-Suite.

I also found her very supportive and a joy to work with and would happily recommend her to anybody who wants someone who has an exceptional breath of experience, and is committed to delivering outstanding work for her clients

Louida Kyranakis, Manager CRM, Direct Marketing & Call Centre at Toyota Motor Corporation Australia
---

Over the past decade, I have worked with Amy Scott on a variety of projects including market research and conference production, and have always found the quality of her work first rate.

Most recently she was the Project Director of the Top 50 Companies for Customer Service programme and was instrumental in the success of this market leading initiative. This is largely due to Amy's extensive understanding of what constitutes an exceptional customer experience and her ability to assist members on how to improve the service they deliver to their customers.

More importantly, Amy always adds value over and above any narrow brief - she not only delivers the content but also recommends on how to best use that content, so that the client can realise maximum strategic and tactical benefit. I have recommended Amy to others within UBM, and they too have been equally delighted with the quality of her work and project management abilities.

Mark Snell, Group Director, UBM Live London
---

I have worked with Amy for nearly a decade and it has always been an exceptional experience. From ideas to execution, the quality of Amy's work is second to none.

She was instrumental in much of our NPD over recent years and her commitment, hard work and tenaciousness were major factors in the success of these projects - in particular the Top 50 Companies for Customer Service.

Her great network of contacts provided us with some fantastic speakers over the years and the conferences she produced for us were always fresh....and most importantly, profitable!

I would highly recommend Amy for any project big or small, an idea or a mature product - she's your woman to drive things forward and make things happen!

Clare Puddifoot, Marketing Director, UBM
---

Amy is a forward thinking and proactive consultant that is very easy to work with. Amy is always looking at ways the business can improve and is very customer centric. I enjoy working with Amy and highly value her input.

John Giddings, General Manager of Contact Centre & Customer Relations
---